In the beauty and serenity of the Blue Ridge Mountains, a vision was fulfilled.
That vision was Hebron Colony Ministries.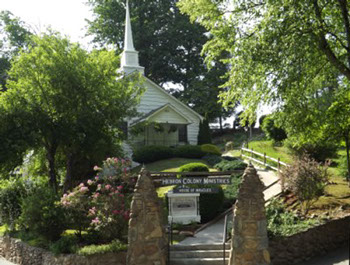 Hebron Colony Chapel - Part of the Men's Facility
Boone, North Carolina
Hebron Colony has been in existence since 1947, one of the oldest facilities around devoted to the restoration of individuals whose lives have been ravaged by alcohol and drug addiction, and also one of the most successful.
Usually when people come to Hebron, affectionately known as "the mountain," they are physically, mentally, and spiritually sick. During their stay here, separate from the worries of the world, most regain their strength in all these areas.
We understand that many people who have slipped into chemical dependency desperately need and want a personal relationship with God, and here, on the mountain, they find focus, direction, and guidance to help them find and in some cases regain what has been missing in their lives.
Hebron is not interested in giving people more religion; instead, we teach people how to walk in a personal relationship with Christ and begin to learn how to apply God's principles in their everyday lives.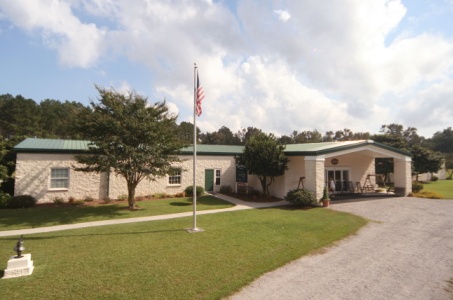 We have two facilities to serve the differing needs of men and women struggling with addiction. Our main campus in Boone, North Carolina is our men's facility and can house up to 39 students. Grace Home, our women's facility, is located in Santee, South Carolina and has a capacity for 16 ladies.
We offer a 10-week residential program at both our facilities and there is no charge for admission other than a small, refundable medical deposit for emergency purposes.
In order to come and stay at one of our facilities, a man or woman must have a willing spirit and an honest desire to learn a new way of life. The love and spirit of brotherhood and sisterhood that students experience during their stay forges life-long friendships for many graduates. In fact, a stay at Hebron Colony or Grace Home can be the most rejuvenating and rewarding experience of a man or woman's life.
Through Chapel services, one-on-one counseling with our pastors and staff, and thought-provoking Bible studies, a person can graduate from the program with a deep understanding of Christ's plan of salvation. Through scriptural life-application one can learn how to live a victorious life in Christ.
Main Building at Grace Home - Part of the Women's Facility
Santee, South Carolina
We approach the problem of addiction from a different standpoint than that of most secular rehabilitation programs. Our stance is that addiction is a symptom – a manifestation – of a deeper problem that plagues the entire human race. The problem of sin.
This approach is designed to help a person realize that God loves them, that we need His forgiveness, and he or she can have a bondage-breaking, life-restoring, personal relationship with Him through His Son, Jesus Christ.
The message we stress at Hebron Colony and Grace Home is one that is not rehabilitation but regeneration. Through the grace and mercy of God, and a saving knowledge of Jesus Christ, we become new creations in Him.
We believe that if a man or woman will surrender themselves to the care of God, and to the workings of the Holy Spirit, they now can be set free from this debilitating problem and live abundant and productive lives filled with joy and peace.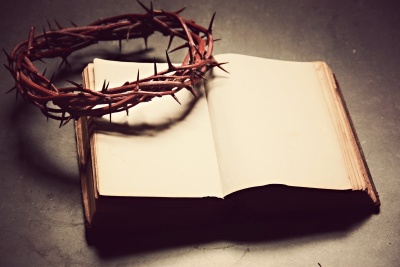 "If anyone is in Christ, he is a new creation; old things have passed away; behold, all things have become new."
2 Cor. 5:17
Hebron Colony Ministries is incorporated under the laws of the state of North Carolina as a charitable, non-profit, inter-denominational, non-sectarian organization. We are governed by a Board of Directors and operate solely by faith.
The ministry is supported and advanced entirely through the generous giving of individuals, churches, and other interested parties, and all proceeds are used for these purposes. Just as we have faith that Jesus Christ is the answer to overcoming alcohol and drug addiction, we have no less faith that He will move in the hearts of people to provide the means necessary to continue in His service.
We accept people from all walks of life, all faiths, or no faith at all. Our sole purpose is to reclaim lives ruined by alcohol and drug abuse through the preaching, teaching, and studying of God's redemptive work through Jesus Christ as revealed to us in the Bible.